We are expanding our leadership team as a part of Altai's continued growth and commitment to innovation. Therefore, we are excited to announce that as of January 1, 2019, Altai's newest partner is Grant Costello!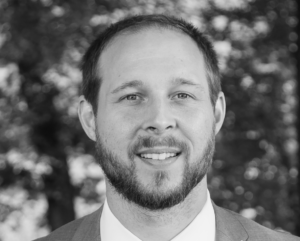 Journey to Partner
Grant started as a Consultant with Altai in 2010. As time progressed, Grant wrote more and more code and was tapped for his ideas on multiple projects. Last Spring, Altai's current partners, Mike Frye and Jon Martin, approached Grant with an offer of a minority share in Altai Systems. Grant accepted, and the agreement was finalized last month,
Goals for Altai's Development
Grant's role is to lead the development team and oversee Altai's custom features. In addition, he will lead the development of new features and oversee product architecture. When asked about his future goals at Altai, Grant replied, "I'm excited to be able to help shape the Altai product. I want to bring new features that make people's jobs easier and automate maintenance and configuration so their time can be better spent with their members."
Personal Profile
Grant is a Baltimore, Maryland native who attended the University of Maryland – Baltimore County (UMBC) majoring in Information Systems. While still in school, he worked full-time for another software company prior to starting at Altai. In addition to his interest in software development, he is also interested in the collection and storage of solar energy. He is a hobbyist who collects old laptop batteries with the goal of someday building his own power back system. Recently married, Grant resides in Baltimore with his new bride and 30 pound adopted rescue dog, Dixie.
Congratulations, Grant! We can't wait to see your plans in action.