On a recent ASAE Collaborate thread, an association leader for a small organization broached the subject of outsourcing a variety of functions. "Alice" said they currently outsource accounting and payroll. So, she requested assistance finding outsource outlets for the following:
Front Line Membership (resetting passwords, purchasing membership)
Membership Renewals (reminders, mailing, telephone calls)
Meeting Help (exhibit hall and onsite registration)
Publications (publication of program and magazine)
While finding time to strategize is difficult, Alice conceded that they do need to start thinking conceptually about what would yield the biggest return for their small staff. We have some ideas where Alice can start.
Stop and Take a Beat
When you are in the thick of running an association, it is very difficult to stop and examine your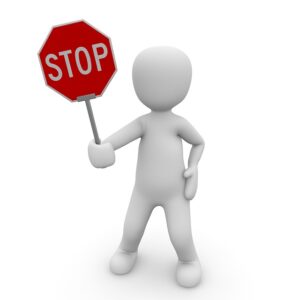 processes. You have deadlines, finances, courses, and meetings that all need to be addressed. Instead, you keep moving forward to get it all done. As hard as it is to do… STOP!
As the old adage says, "Work smarter, not harder." At the very least, take aside a morning and sit down with your team to examine their daily tasks. Then take into consideration:
What do you need to do to keep the association running?
How can you better serve your members?
Work Smarter
Your members, particularly if they are considered Millennials or Generation Z, are extremely tech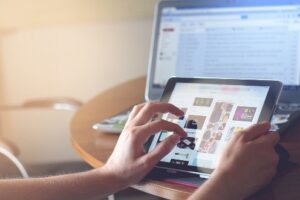 savvy. They want things easy and done immediately. What they don't want is to fill out a paper membership renewal or meeting registration. They want to be able to do that from their mobile device.
It is easy to look at the tasks you assessed and think that the best thing to do is outsource them all. We agree that may be true for functions like tax preparation, payroll, and benefits. But for others like membership renewal or meeting registrations, look to technology for help. Simply adopting an adaptable integrative association management platform could solve most (if not all) of your problems. By doing this, association leaders will have more control over their data and be able to save money in lower overhead costs.
Adopt Innovative Technology Solutions
Here is how Alice can technologically innovate and keep her processes in-house: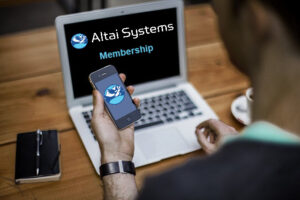 Front Line Membership Help
(Resetting Passwords, Purchasing Membership)
Adopt a robust cloud-based CRM (like Microsoft Dynamics) to automate membership purchasing. Once a member applicant completes the on-line form, the data captured can automatically populate several other systems including:
Accounting/Billing – It can be connected to an accounting system like QuickBooks for automated account information and payment tracking.
Membership – You automatically have data populated with the information you need to understand your member (i.e. location, credentials, engagement points, etc.).
Marketing – You can have the system send automated "new member" emails with introductory information like finding upcoming events or publications.
Password Assistance – You can bypass this with single user sign on or automate it with self-directed password assistance.
Membership Renewals
(Reminders, Mailing, Telephone calls)
Membership can be set up to automatically renew on the member's credit card saving you countless account receivable hours.
Members can get reminders, via automated emails and text messages, that their membership was automatically renewed or that they need to actively renew.
If you need to send a letter as a last resort, an automated message and mail merge document can also be sent to a mail house or employee to send the letter.
Meeting Help
(Exhibit Hall and Onsite Registration)
Microsoft Teams can help teams talk directly to each other either in the planning process or on-site via a free app.
Teams can also assign and check off tasks as they are completed so there is no overlap in or misunderstanding of duties.
An AMS (like Altai) that is built within Microsoft Dynamics can help ensure that all the data you need to capture for the event reaches all the involved parties.
Publications
(Publication of Program and Magazine)
Conclusion
As an association management software (AMS) company, we know you probably think, "Of course Altai would recommend this tactic." But don't just take our word for it. On the original thread referenced at the beginning of this article, an unaffiliated Nonprofit Management Advisor recommended, "Take another look at your technology infrastructure to see if you improve it, that could create more efficiency and free up staff time." We couldn't agree more.
For more information on how we can help your organization be more efficient and free up your staff's time, contact us at sales@altaisystems.com.