"What was months and weeks is now days and hours"
The 4th Industrial Revolution is all about the "rapidness" of software solutions. What used to take months and years now takes hours and days to accomplish. To do this we need to leverage new tools and adopt a new way of thinking. Recently we applied this idea to a client request that we digitally re-imagined. 
One of our clients previously used the following process to respond to a member's request for a particular report: the member would place the order, then the mail room would print and stamp the report, and finally mail it to the member. That complete journey for the report to go from order to member receipt of the report took 2-4 days. Our client wanted this same journey to now digitally take less than 60 seconds – without requiring an expensive fulfillment house to do the work. This type of order was not as simple as putting the reports in a digital shopping cart, paying for them and then the member could download a digital copy. This client had a twist, they wanted the following: 
Process Exploration
Initially, this process looked time consuming and expensive. In an effort to reduce the need to write hours and hours of new code, we explored outsourcing part of the process using 3rd party fulfillment. 
After spending an hour trying to estimate the time and cost needed to complete this project, I said, "Let's see if Microsoft Flow can do this." Sure enough, all the tools were there. In 4 hours we had this process 100% working. If we had to do it again from scratch, it would take 1 hour using Microsoft Flow, which is a no/low code Business Platform app. 
Historically, to shave seconds off a member's time online, we would need to do hours of custom application development for our clients. Now, using Low/No Code tools, like Flow, changes not only our ability, but the ability of your organization to improve efficiency and save money. 
Low-Code Development Platform 
is In 
Demand
Low–Code Development is a new approach to quickly building unique business applications. Instead of traditionally coding an application line-by-line, the applications are drawn like a flowchart. This process allows users to develop powerful new applications intuitively and quickly.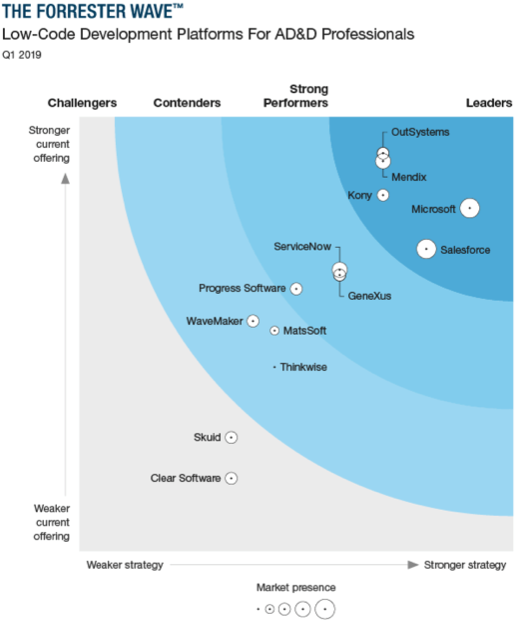 The demand for low-code platforms is increasing. In Forrester's survey of global developers, 23% reported using low-code platforms in 2018, and another 22% planned to do so within a year. The Forrester Wave™: Low-Code Development Platforms For AD&D Professionals, Q1 2019 report named Microsoft PowerApps (of which Flow is a part) a leader in this category and rated it the strongest on strategy. 
If you are interested in seeing how Microsoft Flow can help your organization streamline its processes, please complete the form below to receive a link to view our Flow webinar or contact us at sales@altaisystems.com for a demonstration.  
Microsoft Flow Webinar Presentation Request Form