At ASAE Annual, there was a very informative session called "Finding Highly-Engaged Members Through Engagement Scoring." It outlined goals and initiates to engage members. It also identified a scoring model designed to help organizations better quantify engagement. There is no denying that engagement scoring can significantly improve your member engagement initiatives. So the question becomes: what is stopping you from using it?
Getting Back to Basics
Engagement Scoring allows you to quantifiably measure how active (or engaged) a member (or non-member) is with your organization. You can describe engagement in the following ways: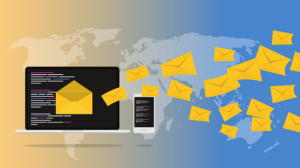 Opening an email sent from your organization
Clicking through an email sent from your organization
Tagging your organization in a social media post
Registering for one of your educational offerings
Attending one of your events
Purchasing a book published by your organization
Volunteering to assist with an event
And many more!
It is up to your organization to define what engagement with your organization entails. Once you outline the various methods of engagement, you then assign a number (or score) that weighs the strength of that interaction. Your scoring should not only include numbers that increase as your member expands his/her interactions but should also allow for subtracting from that score as well. For example, if a member withdraws from a committee or cancels her registration from a meeting, she should have points subtracted from her score to show her decrease in engagement.
Applying the Score
Engagement Scoring can help your organization identify the most – least engaged individuals in your organization. By examining those numbers, you can establish a rating system that helps your leadership plan on where and how to focus your retention and recruiting efforts. For example, you can focus on weaker subsets of your membership and decide to initiate a project to poll them and do a deep dive into why they are not more engaged.
Accurate Scoring Requires Up-to-Date Technology
Today, most Association Management Software (AMS) systems have the capability of implementing engagement scoring in your organization. (Altai Systems was a forerunner of this initiative!) That said, given how your members interact with your association, your AMS may not be able to extract the engagement data you hope to measure.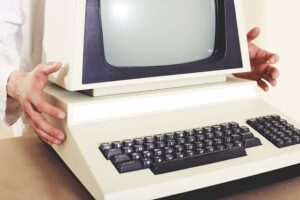 Legacy systems are frequently slow to update and cripple organizations with complicated upgrades and outdated integrations. For example, you may want to score members who Tweet hashtags related to your event and tag your organization in the Tweet. If you are on an outdated AMS, that engagement may not be able to be measured. This will leave you with incomplete data. You also will not  know whether or not your social media initiatives are resonating with your members.
Cloud Based Applications to the Rescue
There is a way to ensure your AMS will always be ready to further your engagement goals. The key is to have your AMS on a Cloud based CRM like Microsoft Dynamics. (Shameless plug: Altai Systems is built within Dynamics). Cloud based association management enables you to always be connected to the latest and greatest methods of technological engagement. Your team will have the creative freedom to explore a variety of membership initiatives without worrying that they won't have the ability to implement their ideas. Having the right technology is crucial in securing success for your engagement scoring goals.
.
Contact sales@altaisytems.com to learn more about how Altai has successfully implemented Engagement Scoring for our clients and can do the same for you.