Download Your Comprehensive AMS Buyer's Guide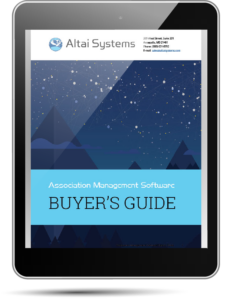 This FREE Association Management Software Buyer's Guide includes helpful insight on what you should expect when considering a new AMS partner. If you are looking to find, resources to help you make an informed decision for your association's new software, download this guide for review. You will learn steps to consider when purchasing, how to get the most out of watching demos from your potential AMS partner, and much, much more.
This guide is here to give you the tools that will assist you in preparing your entire association from discovery, through the RFP Process, and eventually selection and migration. We're here to help ensure you're making the right choice for your association.